Healthy Tilapia Recipes Have a Lot of Advantages
When it comes to leading a healthy life, the foods you eat are only one factor to be considered. While there are multiple tilapia recipes online, not all of them encourage healthy cooking. Fortunately, tilapia is a versatile fish that can be cooked in a multitude of healthy ways. Another advantage of providing healthy tilapia recipes is that they are simple to prepare and leave the fish's delicate flavour unadorned by heavy sauces or breading.
Recipes for Baked Tilapia
One of the simplest and healthiest ways to prepare tilapia is to bake it. Brush each tilapia fillet with extra virgin olive oil, season liberally with salt and pepper, and bake for about 15 minutes at 350 degrees. When the fish flakes easily, it's done. It's quick, easy, and delightful.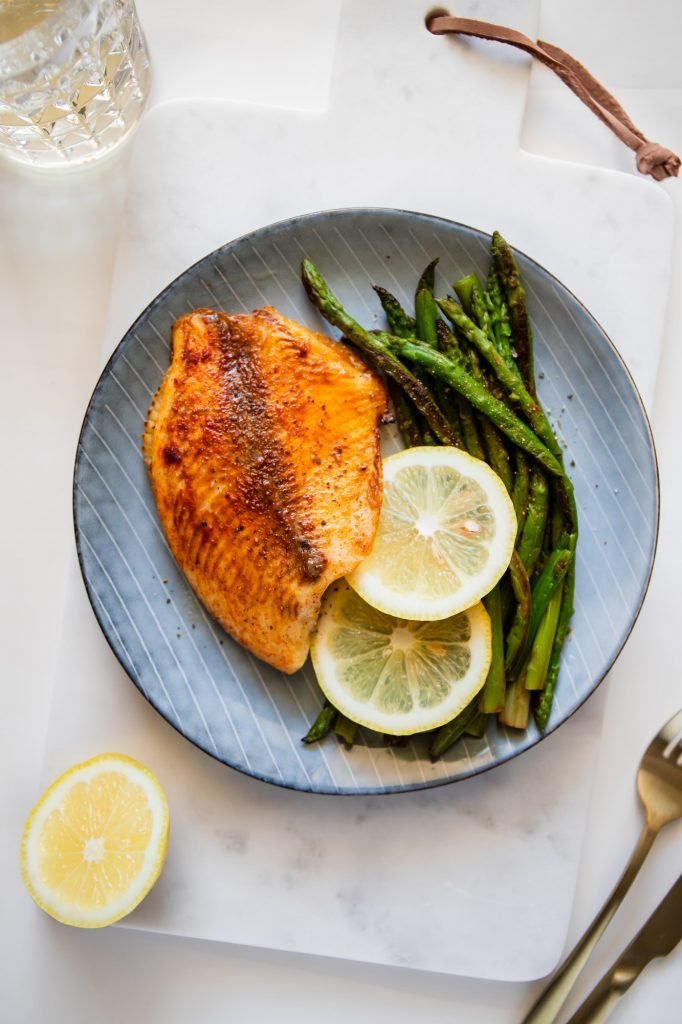 A simple crumb coating adds character to another fast and healthy baked tilapia recipe. 2/3 cup soft bread crumbs, 1/4 cup freshly grated Parmesan cheese, 3/4 teaspoon garlic salt, and 3/4 teaspoon oregano are all you need. Coat a small sheet pan with cooking spray and arrange four tilapia fillets on it. Preheat oven to 425°F and bake for 8-12 minutes, or until fish is cooked through.
On the grill, tilapia
Grilling is usually an excellent cooking method when it comes to healthy tilapia dishes. This straightforward recipe will quickly become one of your favourites.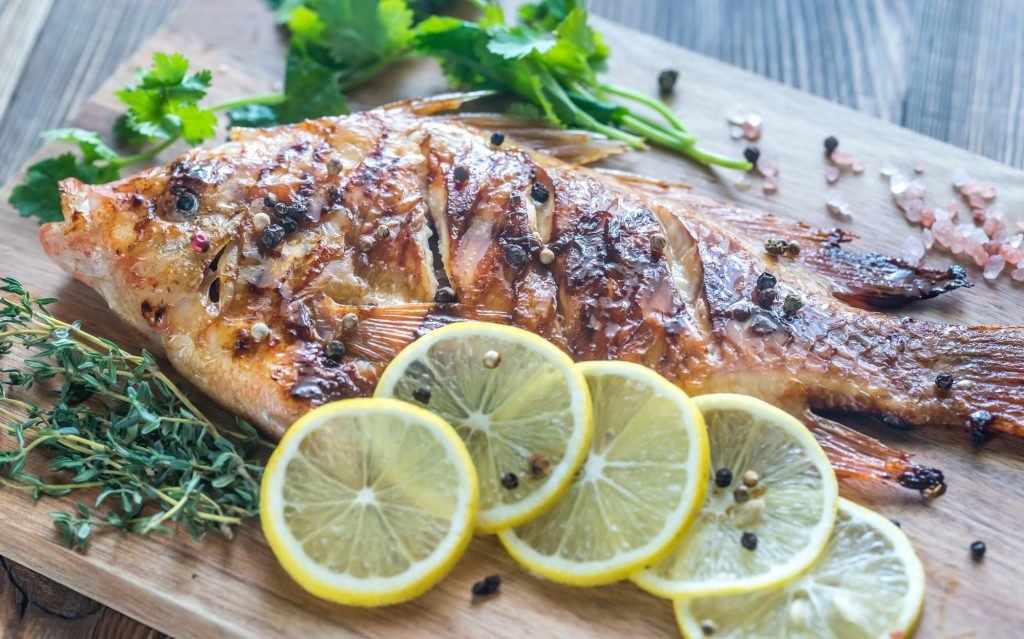 To make a vinaigrette, whisk together 2 tsp lemon juice, 2 tsp fresh basil, 2 tsp extra virgin olive oil, 2 garlic cloves, finely minced, 2 tsp capers, drained and rinsed, and 1/2 tsp lemon zest.
4 tilapia fillets, lightly seasoned with salt and pepper
Reserve 2 tablespoons of the vinaigrette for a finishing sauce, then brush both sides of the tilapia fillets with the remaining vinaigrette.
Brush the grill with a light coating of oil.
Grill the tilapia for 3 to 4 minutes per side, or until it readily flakes. Brush with remaining vinaigrette and 1 t fresh basil, minced, prior to serving.
Other Healthy Tilapia Recipes
"En papillote," or in paper, is a colourful and engaging way to prepare and serve tilapia. Actually, either parchment paper or aluminum foil will work well.
Place a tilapia fillet in the centre of a piece of parchment paper or foil and season with salt and pepper.
Top with 1/2 teaspoon finely chopped garlic, 1/4 diced tomato, a few drained capers, and a chopped, fresh basil leaf.
Drizzle a little olive oil on top and squeeze a little lemon juice on top. Fold the paper over the fish and begin crimping the edge from one side to produce an envelope or pocket. Make sure the packet is completely sealed by working carefully.
Pour about 1/4 cup white wine inside the parcel before creating the final folds, then continue folding until the packet is shut.
Bake for 15 to 20 minutes at 350 degrees F on a sheet pan that has been coated with cooking oil.
For a unique presentation, serve in the bag.
When it comes to healthy tilapia recipes, keeping things simple is usually the best option. Tilapia is a mild fish that requires very little preparation to provide a delectable supper. To produce healthy and tasty tilapia recipes, all you need is a little olive oil, fresh herbs, light spice, and the appropriate cooking method.